Place : @ Work
Temperature : 38+
Sun : Directly next to window
And all I have is a table-top fan salvaged from my girlfriend's place. Well It's better than nothing I guess.
So recently I've been preoccupied with things that I have been abandoning this blog, got a few post drafted but never really got around putting them up.
Side note
I'm setting my eyes on the Playstation 3 at the moment due to several reasons :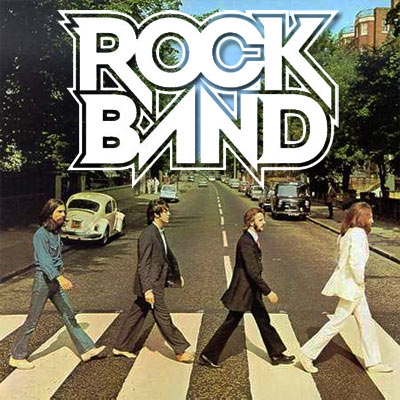 1. The Beatles Rock Band
Have always been a fan of music games, ever since I started playing Rock Fever, Ez2Dj, IIDX, Percussion Freaks, Etc other old-school beat-games. And now Harmonix is releasing The Beatles rock band on 09/09/09 (A reference to satan somehow? :P) I'm very excited.
2. Street Fighter IV
Another old-school favorite. I guess this game needs no introduction. Tried this game the other day at Sony Style and absolutely loved it. Though the controls were a bit wobbly but I guess it was the controller's issue.
3. Gran Turismo 5 : Prologue
I have been wanting to play this for ages but till now the full version is not out yet, so thus the name "Prologue". Just looking at the cover itself makes me drool. I'm a fan of heavy customization and real simulation so this is the game for me definitely.
P.S. The car on the cover is the latest Skyline R-35 model from Nissan (as of 2008/09),compared to the R-34, is a huge leap from a tuner car to an almost-'supercar'.
4. Grand Theft Auto IV
This game is actually available to the PC which I could have gotten easily but I've read and heard that it doesn't run well on the PC version (a.k.a Bad port-over). But then again I don't really fancy playing first person games on a controller.
Anyways I'm still just contemplating, give me some feedback on what you think.